SPANISH WILLS

Having signed a last Will in respect to the assets that you have located in Spain is one of the best recommendations that you can get if you decide to have some kind of possessions in Spanish territory.
Making a Will is easy and can avoid unnecessary trauma for dependants and relatives. To ensure that your assets are distributed to your loved ones in the most tax efficient manner, your lawyers can prepare a Will in accordance with your instructions.
Will preparation:

The Will should be prepared in double column, one in Spanish and one in English dully translated by an official translator, and it is advisable that you granted it before a Notary Public.
Every Will has got a certification number in Spain which is kept on file to the Central Registry, located in Madrid, in order to ensure that the estate neither be sold nor transferred illegally.
A certificate can always be asked to the Central Registry under the deceased person name. The Registry will provide you with the number and the name of the Notary who made it, and this will enable you to get a copy of the will from the Notary Office.
Your Spanish Will shall dispose only of the present and future assets located in Spain. Mare Nostrum Law Firm will make sure that there are no conflicts between your Spanish Will and your Will abroad.
Will revocation:
Please note the provisions made in a Will can be revoked even when the testator had previously declared his intention of not revoking these.
Revocation can be done by the execution of a new Will which may amend, replace or make ineffective all prior wills. The testator can also declare before a Notary his intention to cancel or keep any provisions of the Will.
The alterations shall be made under the same conditions as in making the previous Will.
In case you have done more than one Will, only the last one made is legally valid.
Prices:

160 € (Notary Fees included) + 21% VAT Per person (each one should have one document)

Contact info:
MARE NOSTRUM PROPERTY ASSISTANCE S.L.
C/ CEIBA, 1 BAJO. CLUB SOCIAL
MAR MENOR GOLF RESORT
30700 TORRE PACHECO- MURCIA
Tel.: +34 968 041 750 / +34 968 031 664
Fax: +34 968 031 663
Email:info@mnadministrators.com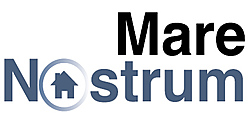 Teksten er utarbeidet av Mare Nostrum og at W&P ikke står ansvarlige for innholdet